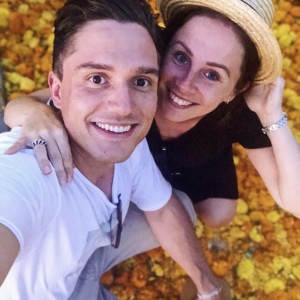 Baiba & Paco
Travel bloggers
---
About me
Hi guys, it is Baiba&Paco here, a couple behind the blog Explorando Valencia. As our blog name suggests, we're quite fans of this city and we love sharing the best of Valencia and its lifestyle on our Instagram and online blog. Not only that, we're on a mission to make #MadeInValencia a trend, so we're all about supporting the local product and local small businesses. We hope you can join us!
Languages
English, Spanish
Activities
Food tours Local experiences Highlights tour Photography tours
Valencia tips
1. What are the best local dishes?
For sure paella is the most famous Valencian dish, but we can suggest you try other gastronomic gems like arròs al forn, all i pebre, buñuelos and horchata.
2. What's the most instagrammable place in your city?
Ciudad de las Artes y las Ciencias - a perfect spot for taking photos for both beginners and professionals - you could never take a bad picture there!