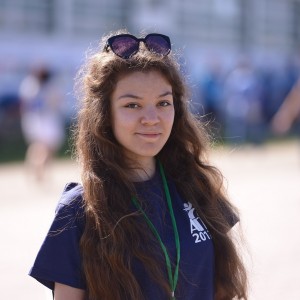 Victoria
Get to know the city together!
Explore Saint Petersburg with Victoria
Victoria is a local guide who is very passionate about Saint Petersburg. Tell Victoria what you want to discover and experience Saint Petersburg like never before!
What's included?



Free cancellation up to 7 days before the tour

About Victoria
I am fond of literature in all the languages I can barely speak. Like taking pictures and like getting to know more of history of my country. Like laughing and making people laugh with me! I think even banal things can be turned into something unusual. So even well-known facts can be told from differents points.
Insider tips from Victoria
1
What do you like most about your city?
It looks like typical european city but meanwhile it is not like that. A lot of changes have happened but meanwhile it seems like Nicolas II has just left Winter Palace to deal with his issues. The streets witnessed a lot of historical events but it seems nothing has ever disturbed the city. And wherever you go you`ll find something new no matter how long you`ve been here.
2
Where do you get the best views of the city?
Probably you`ve heard about the outstanding view from the Colonade of St. Isaak Cathedral, but I can offer your the place where you may enjoy the city atmosphere without any crowd of tourists, even "smell" the city passing by various cafes , get aquainted with typical youth of St. Petersburg.