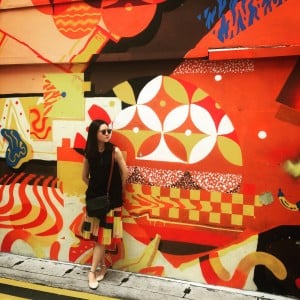 Chuo
As an expats in Paris, I have as much curiosity as you do. And I am exploring.
Explore Paris with Chuo
One day wondering in Paris If you are a big fan of walking around and visiting different sights by foot. Welcome to join me! Morning: meet at Opéra (RER A - Auber; metro 3/7/8) Walk to musée du Louvre (15 mins), walk along side La Seine, hop on the boat if you want. hop off Notre-Dame de Paris. Lunch time: bistro, café or restaurant around Le Marais or Châtelet. Afternoon: sight seeing in troisième arrondissement and quatrième arrondissement(Place des Vosges/la masion de Victor Hugo) sight seeing on the highland of Paris - Montmartre Dinner:bistro,restaurant around Bastille night visit to Effel Tower. Notes: all the traffic and food expenses are excluded of the rate. :)
What's included?



Free cancellation up to 7 days before the tour
About Chuo
I am from China. Currently study and work in Paris. Love the life here. I like wondering around the little alleys and parks when I am free. Chilling with friends in the cafés. I like communicating and exchange ideas with different people across the world. I have been personal guide back in China. I made cultural tour to Hangzhou, hiking tour to Yellow Mountain, Porcelain tour to Jingdezhen, cultural and historical tour to Beijing etc.
Insider tips from Chuo
1
What's the most instagrammable place in your city?
La Seine, Pont Alexandre III, Montmartre, Musée du Louvre, la Tour Eiffel , le Marais...
2
What is your favorite local dish?
Tartare, huître, escargot