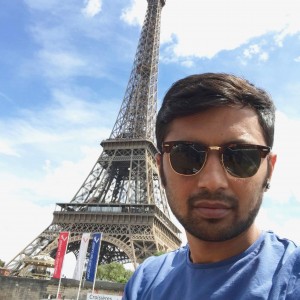 Arjun
Funny ,outgoing personality &maintain a positive, friendly demeanor at all time
Explore Paris with Arjun
I will provide the most worthwhile and enriching tour experience for local and foreign tourists alike and to make a significant contribution to Paris local tourism industry. I will provides significant information about each destination or attraction visited with emphasis on its cultural and historical meaning. I can also help to manages meals and transportation related to the tour. I do speak English , French , Nepalese and Hindi. Most of your time will be enjoyable.
What's included?



Free cancellation up to 7 days before the tour
About Arjun
I'm a 26 years old Nepalese boy who always been a keen traveller and from an early age. Being a guide has always been my passion and I. love to meet and greet new people . I am open-mindedness to others' opinions and ideas. I love to make jokes and fun . Let's discover the Paris together.