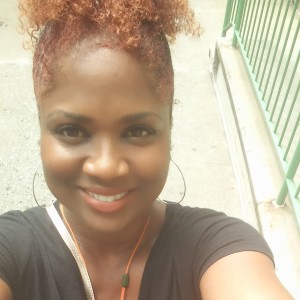 Abigail
Dream, Explore, Discover!!!
Explore New York with Abigail
Harlem, New York is full of art, culture, history, and quaint little coffee shops. In addition, the tour can be fully customized to fit your interests.
What's included?



Free cancellation up to 7 days before the tour
About Abigail
Hello, my name is Abigail. Exploring and learning about other cultures awakes my soul and inspires me. I think that being able to explore a country/city through art, food, lifestyle via a locals' eyes allows a traveler to immerse themselves in the local culture. Venturing off the beaten path, can make your travel experience fulfilling and unforgettable. I am a native New Yorker and some of the countries I have visited are Ghana, Nigeria, China, Germany, Portugal, Brazil, Jamaica, Kuwait, and London.
Insider tips from Abigail
1
What do you like most about your city?
What I like most about my city is that it is a walking/metro card city. What this means is you can travel to any place at any time within NYC via train and bus (very convenient and affordable).
2
What's the most instagrammable place in your city?
Brooklyn Bridge, Grand Central station, and the flat iron building just to name a few.