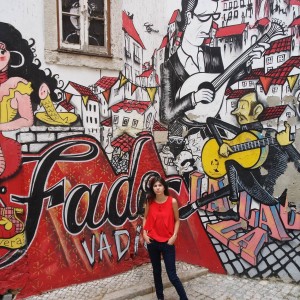 Filipa
Fall in love with Lisbon in just one day with me :b
Explore Lisbon with Filipa
What you learn and what you see in my tours: who was Camões, Fernando Pessoa, Marquês de Pombal, Amália Rodrigues What is Fado and how and where it started history of Lisbon/Portugal typical food and drinks that you should try while in Portugal street art viewpoints typical neighborhoods ...and of course you know me, that is the best part eh eh :p
What's included?



Free cancellation up to 7 days before the tour
About Filipa
I am a fun and outgoing girl who loves to travel and meet new people from all over the world :D I speak Portuguese and English fluently and I know basic French. In my free time I watch travel tv shows and walk around Lisbon taking photographs.
Find out if Filipa is available! Filipa will customize a plan for your Lisbon tour!