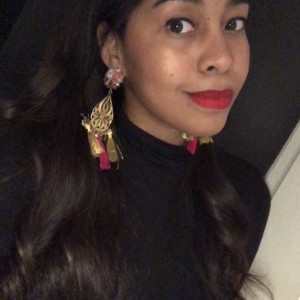 Elmy
Luxury Experience at Barcelona!
Explore Barcelona with Elmy
You will have the chance to live a unique experience adapted to your preferences, and take with you the best of Barcelona's memories. Full availability on weekends
What's included?



Free cancellation up to 7 days before the tour
About Elmy
Hello all! I'm Elmy from Colombia, I have been living in Barcelona for three year, I'm a fashion lover & foodie, I like the creativity, find new places and new experiences!
Insider tips from Elmy
1
What is your favorite local drink?
One of my favorite places at Barcelona is Solange, beautiful decoration and amazing service!
2
What's the perfect place to hang out with friends?
At Yurbban rooftop you can chill out, listen good music and drink a cocktail whit a spectacular views from Barcelona.