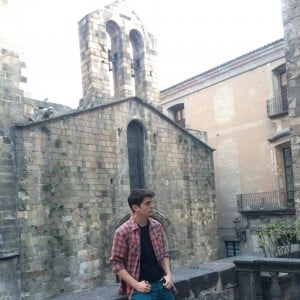 Arnau
I love my city and want to show you how do I see it.
Explore Barcelona with Arnau
Barcelona is a city with a lot of art and history, but not just that! History is made of stories and I want to share with people some of those stories, from people that used to live here during the Roman Empire, the Middle Ages or the XVIII century, showing you how to listen the stones of Barcelona, finding the magic hidden in the streets of this city, and letting you know the legends that some of the most known and famous sights hide. Also, as a photography lover that I am, I know where and when you have to be to have the best sights of the city.
What's included?



Free cancellation up to 7 days before the tour
About Arnau
I am an engineering student from Barcelona, an art, photography and literacy lover. My father used to take me into the city center when I was a child and it was during those walkings with him when I realized that I love this city. Curiosity and friends have made me discover the rest of the city. I just want to make people love this city as I love and make them live their staying in Barcelona as if it was a film. Also discovering the real Barcelona, the face that is not always shown to tourist although it has its particular charm.