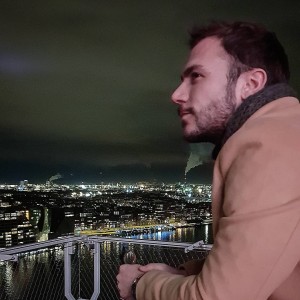 John
See beyond the surface!
Explore Amsterdam with John
John is a local guide who is very passionate about Amsterdam. Tell John what you want to discover and experience Amsterdam like never before!
What's included?



Free cancellation up to 7 days before the tour
About John
Hi my name is John I am a personal trainer and a bartender. I have been living in Amsterdam for a long time I enjoy good conversation and meeting new people. I can help experience Amsterdam in a refreashing way. Including but also diving deeper than the only touristic activities.
Insider tips from John
1
What do you like most about your city?
I like that you can find everything. The local bars full with friendly people, the crazy bars and underground parties , the elegant restaurants and rootop bars but also the parks to chill and the beautiful neighborhoods all over the city
2
What's the most instagrammable place in your city?
Every spot is perfect for an Instagram post.but there are certain points canal and corners in this city that they have something magical. I LL show you!