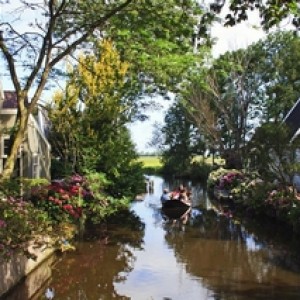 Eve
More than only Amsterdam Come and discover the surroundings of the city .
Explore Amsterdam with Eve
it's all up to you! if you are done with the rush in the City there is a lot more to explore in the Netherlands. ( all about max 30 minutes from central station Amsterdam ) Do you love nature and want to have a walk in the meadows, looking for birds and chatting about life? Or do you want to see the old harber town Marken ? Wandering around in Volendam, Broek in Waterland, Monnickendam or Edam? Have a tea at one of the loveley Tea Gardens or take a yoga class, a lesson windsurfing / sup boarding ? By bike, boat, motor, foot , horse or car .
What's included?



Free cancellation up to 7 days before the tour
About Eve
I am a part time working girl (age 30+).from the Netherlands I love to meet new people from all over the world and show them the surroundings of Amsterdam, because the Netherlands are so much more than 1 city. ( I love Amsterdam don't misunderstand me ;))