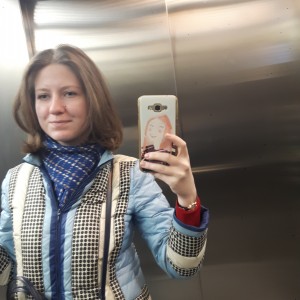 Lola
A trip a day keeps a doctor away / Allons enfants du voyage !
Explore Saint Petersburg with Lola
I think that our city is marvelous and I would like to show it to you. Not to be banal but I strongly recommend you visiting the Russian museum where you will have the possibility to admire Russian paintings and to find out a lot of curious and staple things about Russian history as well as Russian culture and customs. Whether you are a painting lover or not you will enjoy this tour. Moreover three magnificent cathedrals are situated in our city: The Church of the Savior on Spilled Blood which is basically a memorial to one of the Russian emperor that was murdered there; Saint Isaac's Cathedral where you can go up and see the panorama with the main attractions; and finally Kazan Cathedral where messes still take place. Also I suggest visiting some less known hidden places like the Vitebsky railway station which has been recently renovated and has some interesting spots in art nouveau style. And finally, we will take metro(one if the most beautiful in the world) to see some interesting stations to get to the Smolny cathedral which has the highest panoramic view in the city and is situated in a less tourist part of the city.
What's included?



Free cancellation up to 7 days before the tour
About Lola
I am a student who adores my city. I am keen on history and I love art. I am currently getting my bachelor degree at the history of Arabic countries so I speak a little bit of Arabic and I am fluent in English and French. I would be happy to show you my city!