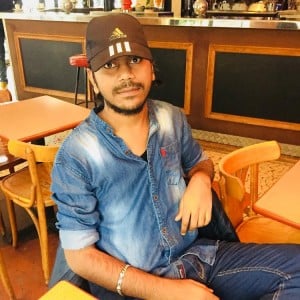 Manikyala
Bonjour à tous! I am Raghuveer - I can call myself a professional traveler once
Explore Paris with Manikyala
As there are lot of things to see in Paris, the city of light and city of love, but I have some recommendations for you to visit: Eiffel Tower - Arc de Triomphe - Champs Elysees - Place de la Concorde - Tuileries Gardens - Rue St. Honoré stores - Place Vendome - Opera Garnier* - Louvre Museum* - Pont des Arts - Chatelet - George Pompidou Center* - Notre Dame de Paris cathedral - Pont Neuf - Sainte Chapelle* - Conciergerie* - Latin Quartier - Shakespeare and Co. - Ile de St. Louis - Place de Vosges (Le Marais)- Bastille - Montmartre - Moulin Rouge* - Sacre Coeur - Montparnasse etc.. So, I am here to make sure your tour happen well and show what you want to visit.
What's included?



Free cancellation up to 7 days before the tour
About Manikyala
I like to discover this incredible world. After I arrived to Paris to complete my Masters and then I started continue my travels and explore the Paris. This city has a strong magnet that made me decide to explore every little corner of it. So, let me take you out there, show you my new city and all the fun things I've learned about it!