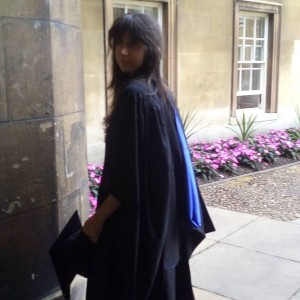 Lavinia
Who's better than a PhD in History to guide you through the City of Lights?
English, French, Italian, Portugese
Explore Paris with Lavinia
Searching for something different from the usual "Tour Eiffel- Louvre- Champs Élysées"? Discover another face of Paris through its most notable thinkers! Meet Voltaire for a coffee in the oldest café of Paris, go for a walk with Buffon in one of the most remarkable botanical gardens in Europe, and let me guide you through the same streets walked by the intellectuals who made history. I am also open to tailor our visit according to your personal interests and schedules. :)
What's included?



Free cancellation up to 7 days before the tour
About Lavinia
After finishing a PhD in History at Cambridge (and also working as a tourist guide there!), I have been a postdoctoral researcher in Rome and Leiden, before moving to Paris. I love to share my passion about intellectual history and the history of science and culture with people! Come along!