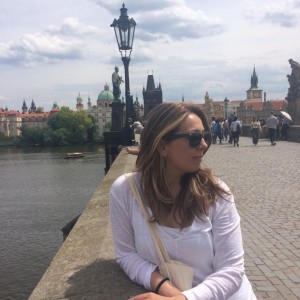 Juliana
Enjoy Paris like a local. Up to 2 persons skip crowded places lines with me!
Explore Paris with Juliana
Juliana is a local guide who is very passionate about Paris. Tell Juliana what you want to discover and experience Paris like never before!
What's included?



Free cancellation up to 7 days before the tour

About Juliana
I'm a colombian sociologist and I'm getting my master's degree in Paris. I've been living in this beautiful country for 3 years, 2 of them in the stunning capital. I took a one year class of french language and civilization in Rennes and then my dream of studying at La Sorbonne came true. The last year I've been also working with tourists as a welcomer in apartments all over the city which has allowed me to really walk and understand Paris. Weather you're coming with your family, as a couple or traveling solo, I can help you choose the best area and discover the city of lights (museums, best restaurants, bars, breweries, and picnic spots). I can be you local contact in case you need something, so you can feel safe all the time!
Insider tips from Juliana
1
What is your favorite local dish?
Paris is all about good food. Starting with the best pain au chocolat, croissant and baguette for breakfast, moving to snails, duck or meet for lunch and finishing the day with the best of regional food like creps or simply enjoying the best world dishes, because you can descover the whole world eating in Paris. All budgets will be good enough, you just need to know where and how!
2
What is your favorite local drink?
Wine, craftbeer and cocktails are now the stars of Paris nightlife..I'll show you the best places to enjoy.