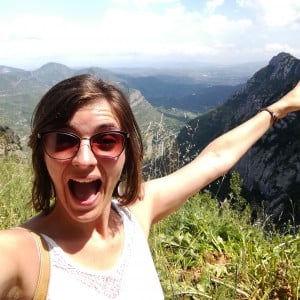 Ophelie
Want some tricks for your stay? Drinks, food, visit, best beach...? Contact me
Explore Barcelona with Ophelie
. WHAT SHOULD I SEE? COFFEE TIME (1h) - Meeting at your hostel. Go take a coffee together for me to explain you the must see + must do + current event you can attend + tricks to eat/metro...+ any info you need. Then you can plan and go by yourself. . DISCOVER BARCELONA (2-3h each) Choose the region you want ! CENTER TOUR : Discover the pretty small streets of El Raval, el Born and Ciutadella park. Food and drinks on the way. WEST TOUR : Poble sec, tapas, Plaza Espanya/Montjuic NORTH TOUR : Hiking to one of the highest point of Barcelona. Wonderful view. Drinks offered at the top. GO LOCAL : Excursion to a Wonderful Calm Local beach at 30min of Barcelona by train. Depart Estacion de Sants. MOVE YOUR BODY : * Paddle surf 1h (15e to rent the board) * Yoga seance * Cabaret Burlesque experience (only beginning of August) * Beach volley with local and international people * Go swimming in the sea or in a swimming pool . BARCELONA NIGHTLIFE - Formule 1 : After the visit of one of the region above, let's do a bar hopping (tapas/bars) + suggestion of clubs you can go after. - Formule 2 : Around a drink, Give you advices for all your stay about Tapas/Paella/Good resto+ Cheap Drinks + (Special) Bars + Club according to the music you like + music live + current event + Nightlife tricks.
What's included?



Free cancellation up to 7 days before the tour
About Ophelie
In Barcelona since 1 year to work in Marketing, I speak French, English and Spanish. I like to discover new places and new tricks. I love eating good food, and always looking for the good ambiance. I also know tricks for the night life as I love to dance.