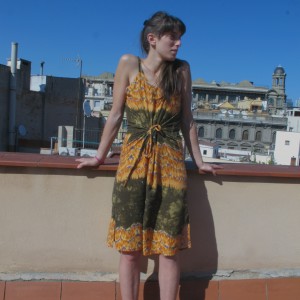 Andrea
I was born in Sant Pau Hospital and studied Architecture in the UPC in Barcelona
English, Spanish, Italian
Explore Barcelona with Andrea
I would love to share with you my fauvorite places of the city and also tell you a bit of the urban history (I'm very fan of the evolution of the city from the Romans untill nowadays). I can addapt very easily the tour to the needs of the group, as I know very much the historical center (where I live) , museums, Gaudi's pieces or restaurants and bars but it can also be interesting to visit other less turistic places as Gracia or l'Eixample.
What's included?



Free cancellation up to 7 days before the tour
About Andrea
Hi! I'm 26 and I'm an architect, now I'm studying in a professional circus school. I love arts in any expression as you will imagine... During the university I was travelling around all Europe at any time I could and I was always trying to find some locals to know better the soul of the city.