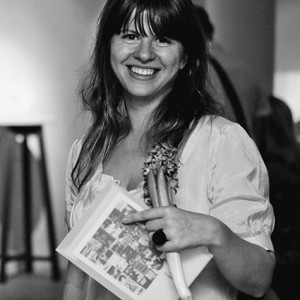 Anna
Great Amsterdam classics and some secret spots with a professional art historian
Explore Amsterdam with Anna
2,5 hours of Amsterdam must-see: The most memorable places in the old city centre - Nieuwmarkt, Oude Kerk, Dam square, Spui, De Munt and Flower Market. A pleasant walk, usually starting from Centraal Station, will allow us to see all the essentials and a few secret spots. Sightseeing specials: A bit of city history, local specifics and a city view from the rooftop. The main points in the old centre, and also University building, Jordaan district with hidden courtyards - Hofjes, seven bridges, Westerdok, Museum square, and much much more. Depending on available time, we'll customise and assemble the fascinating walk with drink/lunch breaks in cosy cafes. Or maybe you would like to travel around on a bike? ) With professional art critic to one of the leading museums in Amsterdam: Rijks Museum is one of the most visited art museums in the world. It has numerous works of Dutch masters of the XV-XIX centuries, including the most famous masters of the XVII century - Rembrandt, Vermeer, Hals, and many others. Van Gogh Museum is the world's most extensive collection of paintings and drawings by Vincent Van Gogh, one of the three versions of the picture "Sunflowers." And also works of his contemporaries - Paul Gauguin, Claude Monet, Henri Toulouse-Lautrec, Pablo Picasso. Rembrandt house - where the artist lived in this glory days. Old city mansion includes the restored interiors of the XVII century, works by Rembrandt and his pupils. Stedelijk Museum - the art of the XX century, a collection of works by modern artists, including Picasso, Monet, Cezanne, Kandinsky and Chagall; and great temporary exhibitions. These tours are about 2 hours for each museum; tickets are not included. And how about amazing rural areas? Let's travel to Zaanse Schans village to watch old Dutch windmills in a beautiful landscape. Visit some of the quaint shops and the clomp making demonstration. Or the fantastic city of Edam, dating back to the XII century, with its famous cheese market. And nearby fishers village Volendam with local food tasting right in a small port. Trips take from 3 to 6 hours, public transport and tickets are not included.
What's included?



Free cancellation up to 7 days before the tour

About Anna
I moved to the Netherlands a few years ago to study, and now working on PhD research at the University of Amsterdam. I appreciate Amsterdam's rich history, fascinating art life and outstanding architecture. I also like to find not-so-well-known places around the city and beyond.
Insider tips from Anna
1
What do you like about your city's architecture?
The Amsterdam School - a local Art Deco architecture style. Created in 1910-1920s, it was a fresh and modern approach with new shapes of the buildings. There're entire neighbourhoods built in the period of Amsterdam School.
2
What's your favorite neighborhood in your city?
Westerdock area: it's central but quiet. Old buildings from the XVII century and contemporary architecture.