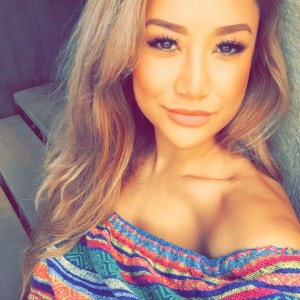 Kalai
I Will show you all the best Amsterdam has to offer, like a real local!
Dutch, English, Spanish, 中文
Explore Amsterdam with Kalai
Depends on your interests and time. I could also hook you up with a running tour through Amsterdam! Please let me know what you would like to do. Doesn't matter if you just want to have a relaxed trip, or a crazy one (haha) Sight seeing, museums, market, beer tasting, wind Mill, cheese factories, whiskey tasting, food (of every kind) clubbing, markets, lounges, boutiques, shopping, flowers, hotspots, makeupworkshops (how to do makeup) , Sports (with tourguide)
What's included?



Free cancellation up to 7 days before the tour
About Kalai
I am a very easy going 29yo lady. Born and raised in Amsterdam and currently living 10 min from central station. My origins are from Chile and Hongkong, I speak Spanish, English, Dutch, and a little cantonese. I have museum pass that give me acces to all museums for free and I have a car as well, for if you would like to go to other places. Such as, Volendam or Zaanse Schans. I love traveling, art, writing, meet new people, and I absolutely love every kind of food of all nationality. My favorite is the asian kitchen. In My free time I visit museums, secondhand stores for vintage clothing.(also other normal stores or boutiques) Enjoying nature, eating :) :) :) and I love to hang out on hippie, but also high end spots, depends with who i am with.