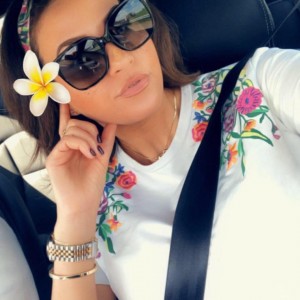 Ava
A real Amsterdammer, love sightseeing, social, life = fun.
Explore Amsterdam with Ava
I like to show tourists how beautiful Amsterdam is. I can make a sightseeing/to do plan with your interests. Overall I know the best local restaurants and bars in Amsterdam, the must sees and if you love shopping, I will take you to the nicest markets and shoppingmalls.
What's included?



Free cancellation up to 7 days before the tour
About Ava
I'm Ava, 30 years old, born, raised and still living in Amsterdam. I know the city very good and know all the highlights and places to be! I studied Spanish language and culture at the University of Amsterdam (so I do speak some spanish :p but not very fluent) I work for an airline, so I usually get in touch with people from all over the world.