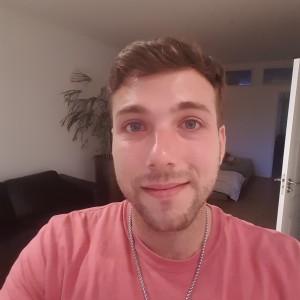 Alejandro
I am in love with this city, and I want you can to see this city like I do.
Explore Amsterdam with Alejandro
I'm offering a bike tour, so, I can show you the city, their parks, their canals, the differents areas like touristic and the non touristic ones, I thinks that Amsterdam is a city to bike, so I prefer show you the city by that way. My native languaje is Spanish, but I can perfectly speak in english. About the bike, you can rent the bike by yourself, or I can rent the bike for you with a discount (with our transportation card) at the moment we meet us. The tour is close to 3hs, and the bike is not included (we can do a tour for 2hs too). Perfect to do with a couple of friends, couple, or for you alone :) I can show you fantastic places to take good pictures.
What's included?



Free cancellation up to 7 days before the tour
About Alejandro
I'm a happy person that enjoy every moment of their days! I like the nature, and the places that are not full of people, of course I enjoy the others place too. I like biking, and walking, and of course the good food!